Towering over the cities beneath them, these skyscrapers make up some of the most impressive skylines in the world, but with a great presence can come great consequences - namely, the impact on the environment.
Research has shown that the taller a building is, the more energy per square metre it uses. That means a huge amount of energy not only goes into the construction of a skyscraper, but also maintaining it afterwards. What's more, skyscrapers have been shown to produce thousands of tonnes of carbon dioxide a year - not ideal when governments everywhere are trying to cut carbon emissions and tackle climate change. So what's the solution?
As we know, shipping containers are proven to be incredibly energy-efficient, so it got us thinking: what would these famous landmarks look like if they were built exclusively from containers? We had a go at reconstructing some of the most popular ones, to see just what a sustainable skyscraper of the future might look like!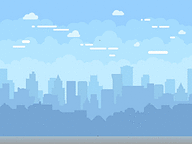 Offering panoramic views of the city, the Empire State Building is a must-see tourist attraction on the itinerary of any New York visitor. Built during the Great Depression, it was one of the first of the super-tall skyscrapers. Today, its 30 highest floors light up of a nighttime to reflect different holidays and seasons. Incredibly, it took only 14 months to build - although we think our container version would be even speedier!
You can't picture Paris without picturing the Eiffel Tower in the background. Built in 1887, its unique structure has earned it the title of 'Symbol of Love', and recently it was lauded as the most hashtagged landmark in the world. Instagram influencers flock from all corners of the globe just to get that perfect shot in front of the tower - would they still be so keen to strike a pose in front of our container version, we wonder!?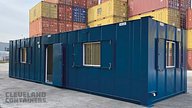 A cultural symbol of London and the UK in general, Big Ben is technically not the name of the tower but of the bell within it, although the whole structure has affectionately adopted the term anyway. 96 metres tall and accompanied by the Houses of Parliament, the clock tower is a regular sight in the background of political news reports. And with the Brexit debate still going strong, it looks like we'll continue to see a whole lot of Big Ben on our TVs!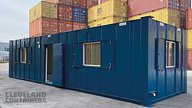 The city of luxury and modernity, Dubai is also home to the remarkable Burj Khalifa. This record-breaking structure currently holds the title of the tallest building in the world - standing 828 meters high with over 160 stories, it features a fountain, a 27-acre park and the world's tallest service elevator (you'll definitely feel your ears pop when you go up in that one!).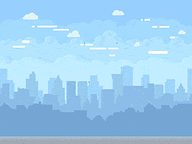 They say all good things come in pairs, and that's certainly true of Kuala Lumpur's Petronas towers! These twin skyscrapers stand at 452 metres tall, and come complete with a sky bridge - a glass-walled corridor which connects the two towers and provides incredible views of the surrounding area.
It's true that the world might not be quite ready for fully-fledged container skyscrapers just yet, but with an environmental crisis drawing ever closer, perhaps it's time we considered new, more energy-efficient construction methods when planning the landmarks of the future.
Which one of our container reconstructions do you think works the best? Which ones have we missed? Let us know in the comments!
You may also be interested in...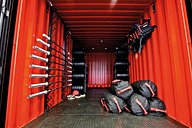 We've found four fantastic examples of workout spaces that have been created within shipping containers.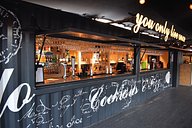 Recently, converted containers are becoming increasingly popular in the commercial and drinking culture.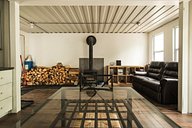 For many, a shipping container home may not sound very appealing but for us a container home is a very positive thing, it can be more cost-effective, built quickly and can also be eco-friendly.
Need Our Help?
Talk to us about your shipping container project today...