Construction
Shipping containers are a great bet for storing equipment of all sizes in the construction, engineering, and manufacturing industries, whether for short, medium, or long-term use.
We offer a wide range of site accommodation units and multiple sizes and types of containers that can be used for both working and rest spaces, and the storage of valuable equipment.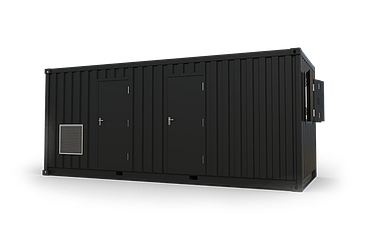 View Our Current Site Accommodation Stock
We have a wide variety of units available immediately...
Storage
Though originally manufactured for transporting items across the world by land or by sea, shipping containers are a durable, secure, protective environment for any type of equipment storage. Protecting from wind and rain, they are a perfect option for static storage in virtually any location, at an affordable price.
Whether you only need a small storage area or a much larger one, shipping containers are the perfect option– our sizes range from a compact 6ft right through to 45ft, giving you plenty of space for all of your equipment. We have provided countless storage solutions in the past for:
Stock storage
Chemical/paint stores
Machinery storage
Tool storage
Accommodation
As well as storage, our containers have other uses for construction sites. For example, they can be converted into the following:
Workshops
Site offices
Canteens
Mess rooms
Welfare units/changing rooms
We can provide a standard container for sale or for hire, or create bespoke solutions for you by undertaking modifications such as adding personnel doors, electrics, windows, ventilation, shelving, bunded floors and partition walls, etc.
For further information on how we can offer a comprehensive, tailored service for your construction project get in touch with our sales team today on 0330 005 5111 or feel free to fill in our enquiry form, we'll be in touch shortly.
Can We Help?
Talk to us about your shipping container project today...