Case Studies
Over the last ten years, we've supplied containers to multiple sectors across the UK including the self-storage industry, and worked on a large variety of bespoke builds, modifying containers for a wide range of purposes.
Here, we showcase our favourite and most interesting projects, demonstrating the endless possibilities that can be achieved with container conversions, such as container bars and restaurants, workshops, confined space training containers and even hotels!
We recently converted a new (one trip) 20ft side opening container into a bespoke hospitality unit.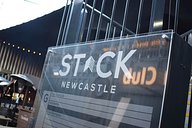 We are proud to have been the sole supplier of containers for the first shipping container village in the North East!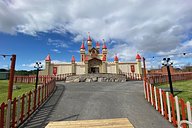 Gulliver's Theme Park Resorts have been providing magic to children since 1978, with a total of 4 theme parks located in Milton Keynes, Warrington, Matlock Bath, and Sheffield.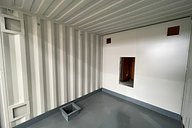 We were tasked by a renewable energy firm to modify a 20ft standard height new (one trip) container so that it could be used at sea to safely house a generator.