Our Shipping Container Models & Sizes
With 15 well-stocked depots across the UK, we are the leading supplier of containers nationwide.
Our products come in a variety of sizes, ranging from 6ft – 45ft in length, all available for sale or hire, new and used - whatever you need, we'll have it.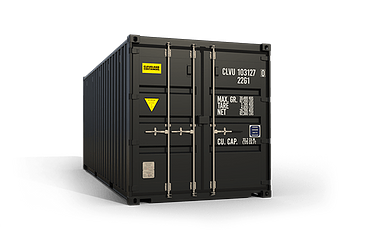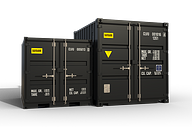 When space is limited our set of small shipping containers may be the ideal solution.
Our prices
Pricing depends on the size and style of the container you choose, as well as your delivery location and any special requirements in terms of offloading or modification. For more information please feel free to call us or fill in our enquiry form, we'll be in touch very soon.
Delivery information
We use crane-fitted hiab lorries for the delivery and collection of most of our containers. Our skilled heavy lifting personnel are able to offload at your site, up to 18ft from the side of the lorry. Throughout the installation process, we aim to cause minimal disruption, so you can get on with enjoying your container as quickly as possible.
We agree all of our shipping container deliveries in advance, and we'll work closely with you to arrange an appropriate date and time that works for everyone involved.
Our shipping container depots
Our depots span the length of the country, each one stocking a large and varied range of all of our shipping containers.
Our depot locations include:
Southampton
London
Leeds
Tamworth
Hull
Newcastle
Grimsby
What's the difference between shipping containers and storage containers?
Many people wonder whether shipping and storage containers are the same thing. The answer is that for the most part, they're interchangeable - shipping containers can be (and are frequently) used for storage, and storage containers can take on many of the attributes and uses of a shipping container. The one difference is in their transportation.
The material that shipping containers are made of is highly resistant to corrosion, making them ideal for being out at sea. Storage containers are much more lightweight in comparison, and wouldn't be suitable for moving goods.
Can We Help?
Talk to us about your shipping container project today...