Anderson Self Storage
A popular choice for self storage companies is often shipping containers, but most choose new (one trip) containers as they are more aesthetically pleasing - making the site look uniform and tidy.
Anderson Self Storage based in Durham decided to go for used containers, which even though they don't match, still look great on site!
Used containers are still a great choice for self storage sites as they are still wind and watertight, secure and feature multiple air vents to ensure that the contents stay dry, at a much cheaper cost.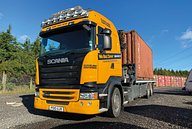 Anderson Self Storage started their business with caravan, motorhome and car storage, but had extra land and thought it'd be a great idea to buy some used containers to set up their very own self storage business.
After being recommended Cleveland Containers by a friend in 2018, Andy and Dianne from Anderson Self Storage decided to go ahead with their idea and buy their first batch of used containers.
They have since been successful in renting out their storage space and have recently bought another batch of containers.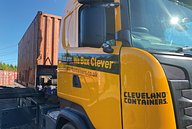 The service was spot on from Cleveland Containers and the haulier put them exactly where we wanted them! We would always use Cleveland.

Andy and Dianne, owners of Anderson Self Storage
If you're interested in setting up your own self storage business, or would like to enquire visit our 30 second quote page and we'd be more than happy to give you any prices or advice.
Need Our Help?
Talk to us about your shipping container project today...
You may also be interested in...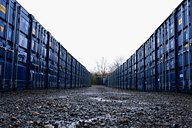 BlueBox Storage is an established self storage company with nine sites located across the North East.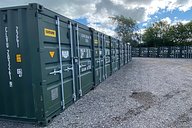 A1 Self Storage Ltd. are a well-known, trustworthy self-storage facility with 4 sites located in Darlington and Newton Aycliffe.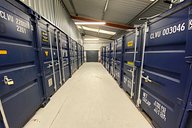 We recently visited Concept Business Centre in York who, as well as rent office space, offer self-storage in shipping containers, in an indoor space.