Concept Business Centre
We recently visited Concept Business Centre in York who, as well as rent office space, offer self-storage in shipping containers, in an indoor space.
Since starting the business after noticing a gap in the market, the Concept Business Centre has not had an empty storage space, which has prompted the purchase of their most recent shipping containers.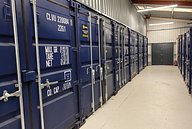 Fantastic company as a whole – a big company that still has family values and makes you feel cared for. The delivery guys were great too!

Peter, Owner of Concept Business Centre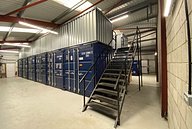 Their set up consists of 18 large shipping containers on ground level and stacked above those are 14 flat pack containers. The benefits of the smaller flat packs are that they are simple, quick to put together and secure. They are designed specifically so that they are easy to assemble, and made from durable, reinforced steel. A number of sizes can be purchased: 2x2m, 3x2m, 4x2m, 5x2m and 6x2m.
Need Our Help?
Talk to us about your shipping container project today...
You may also be interested in...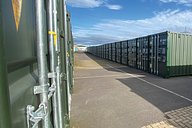 SecureAll are a caravan and container storage company operating Eaglescliffe, North East England for the past 15 years.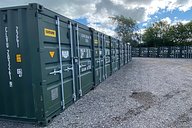 A1 Self Storage Ltd. are a well-known, trustworthy self-storage facility with 4 sites located in Darlington and Newton Aycliffe.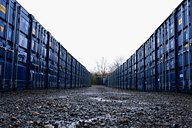 BlueBox Storage is an established self storage company with nine sites located across the North East.