SecureAll Self Storage
SecureAll are a caravan and container storage company operating in Eaglescliffe, North East England for the past 15 years.
Tony has been a customer of Cleveland Containers since 2018. Holding a CaSSOA Gold Award, the site must comply with high levels of security with full CCTV coverage, a completely fenced site and single entry/exit point. Each customer has a fob that will open the main gate, and also lift the subsequent barriers throughout the site. The high level of security is popular for customers with the majority of the containers in use all year round.
To finish off the container storage side of the site, Cleveland Containers recently delivered the final four 20ft shipping containers.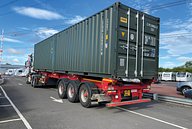 These last containers will bring the site to 64 containers in total. Once in place we're going to fence off the bottom of the site separating the container storage from our caravans. Cleveland Containers came highly recommended and I can see why, our orders have been dealt with in a timely matter and the drivers are brilliant.

Tony, owner of SecureAll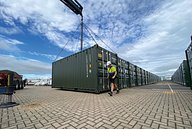 The new green three bar 20ft shipping containers are fitted with a lockbox. Lockboxes are a metal shroud, welded to the cargo doors protecting the padlock.
Need Our Help?
Talk to us about your shipping container project today...
You may also be interested in...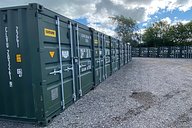 A1 Self Storage Ltd. are a well-known, trustworthy self-storage facility with 4 sites located in Darlington and Newton Aycliffe.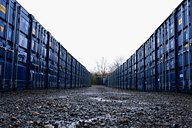 BlueBox Storage is an established self storage company with nine sites located across the North East.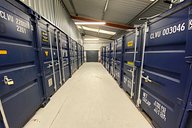 We recently visited Concept Business Centre in York who, as well as rent office space, offer self-storage in shipping containers, in an indoor space.