Scotts For Storage
Family-owned business, Scotts For Storage can be found at Manor Farm, Leyburn, on the outskirts of the Yorkshire Dales.
Originally a highly successful dairy farm, the unfortunate foot and mouth outbreak meant they had to diversify and explore other options as to how the land could be utilised.
Now, it is an equally successful business park with self storage facilities and smaller businesses on site that customers can enjoy such as the Manor Farm Café and Bellerby Car Wash.
With more than 20 years of experience and upwards of 2,000 satisfied customers, Scotts For Storage offer 8ft, 10ft and 20ft spaces for short and long term hire.
We have purchased our storage units from Cleveland Containers for many years now and have always had a great relationship with the team. We find that they offer higher quality units and an excellent level of service, and as we want our customers to have the best, we will continue to replace our older units with those provided by Cleveland."

Len Scott, Owner of Scotts For Storage
Scotts For Storage use our One Trip Containers, which are a perfect storage solution as they all come with 14 air vents, easy opening door handles, PU coated floors and grease nipples as standard.
The site also offers 24/7 recorded video surveillance, floodlighting, computer generated security keys and fire regulation compliant facilities, so customers can rest assured that their belonging are in safe and secure hands at Scotts For Storage.
Need our help?
Talk to us about your container project today...
You may also be interested in...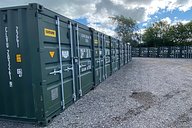 A1 Self Storage Ltd. are a well-known, trustworthy self-storage facility with 4 sites located in Darlington and Newton Aycliffe.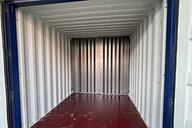 Transform your Tunnel or Tri Door Container into two separate sections by installing an easy-fit removable wall.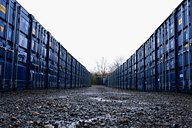 BlueBox Storage is an established self storage company with nine sites located across the North East.