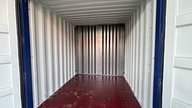 Following the increasing popularity of this product in the USA and Canada, we are delighted to announce that we can now provide removable steel walls to our customers.
By installing a partition, specialised containers such as Tunnels can be converted into two separate stores that are completely secure from each other, making them an excellent option for self storage customers.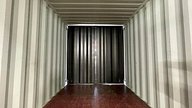 Walls can be placed in just about any location within the container, meaning self storers with these walls will have an advantage over their competition by offering a range of different unit sizes.
For example, 20ft Tunnels and Tri Doors can be transformed into 2 x 10ft areas which works out much cheaper than buying individual 10fts. This would be beneficial for those customers who only have a small number of items to store and do not need the space a full-sized container provides. For self storers with larger sites, 40ft Tunnels and Tri Doors can be split into 2 x 20fts sections, or even 30ft/10ft sections, providing greater opportunities for new business.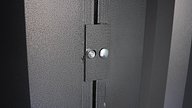 Bolts are inserted on both sides which means access to each compartment is required to remove the wall, giving customers peace of mind that their goods are safe and secure.
The partitions are made from corrugated 16 gauge steel for added strength, and powder coated to prevent corrosion. Installation takes less than twenty minutes, and as they require no bolting or welding directly to the container, there is no evidence of them ever being installed once removed.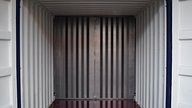 If you are interested in purchasing these removable partition walls, enquire below, or ask your sales manager for more information.
Need our help?
Talk to us about your container project today...
You may also be interested in...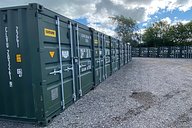 A1 Self Storage Ltd. are a well-known, trustworthy self-storage facility with 4 sites located in Darlington and Newton Aycliffe.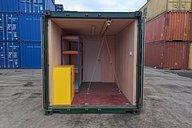 We created a 50:50 Workshop/Store from a 20ft New Tunnel Container to be used on a ship that services wind farms.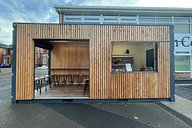 The Centre's new addition is a timber-cladded shipping container that we transformed into a café and seating area.