Here at Cleveland Containers, we have recently re-joined the Self-Storage Association UK (SSA). Through becoming part of a governing body like the SSA, our self-storage providing customers are able to rest assured that we are trusted suppliers for safe and secure containers for self-storers and end-consumers alike.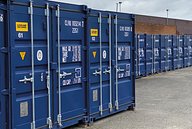 What is the SSA?
Established in 1995, the SSA is the self-storage association and principal trade association representing both industry supplier members, such as Cleveland Containers, and self-storage operators.
Before the SSA, there was very little regulations and guidance for self-storage facilities for both storage providers and customers. Their duties are to set a sustainable, safe and self-regulated self-storage industry in the UK.
The SSA is made up of board members, 'directors', who represent the SSA, they consist of 10 volunteers, 2 major operators, 2 independent operators, 3 general members, a supplier member, a container operator and the chairman.
Each member of the board must play an active role in self-storage, have relevant industry experience and possess a real interest in self-storage in order to make executive decisions for the SSA.
The organisation aims to provide clarity and protection for self-storers through setting industry standards in order to grow the self-storage market.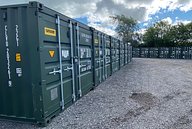 What do they offer self-storage companies?
The SSA offers protections and guidance for self-storers and users alike, ensuring a sustainable self-regulated storage industry.
By becoming a part of the SSA, we will have access to monthly e-news & quarterly industry magazines, security alerts, and other insights that will allow us to remain competitive and maintain high storage standards.
Other benefits of the SSA include:
Access to licence agreements

Legal support

Industry data and other online resources

HR and business support
The SSA are also able to recommend trusted suppliers like Cleveland Containers who are able to provide the shipping containers that often make up the storage facilities to storage operators.
Due to the durability and secure factors that make up the elements of shipping containers, they are perfect for storing goods safely for long periods of time.
There are various other benefits of becoming a part of the SSA, you can find out more by visiting the membership page of SSA.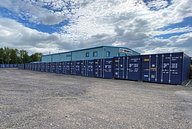 How has the self-storage industry changed and who uses it?
In 2020, it was reported that the UK self-storage industry operates over 49million square foot of space, hosting over 1900 different self-storers.
Around 40% of the market share in the self-storage industry is held by large operators such as safestore™, Big Yellow Self Storage and Access Self Storage.
Since the Covid-19 pandemic, the self-storage industry has grown rapidly in both revenue and occupancy. In 2020 the industry reached a turnover of over £778 million in 2020, up by 8% from 2019's £720 million.
Self-storage is used most often by people experiencing major life events, such as having a baby, moving to a new house, getting divorced or married etc.
However, more people are using self-storage for long term solutions for numerous reasons, such as a lack of space in highly dense areas such as London, or just an overall need for more storage.
Ultimately, the self-storage industry is set to grow even further as the public is becoming more aware of exactly why you may need storage, and what benefits it brings to everyday living for numerous people.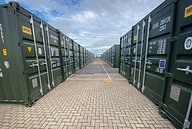 Why have we joined as a supplier?
We recently re-joined as a member with the SSA (Self Storage Association) as we've noticed a lot more of the members who are signing up are using shipping containers for their self-storage business. The use of shipping containers for self-storage is becoming more and more popular, and this market now makes up the majority of our nationwide container sales.

- Stephen Collins, Sales Manager
Need Our Help?
Talk to us about your shipping container project today...
Check out some of our existing self storage customers...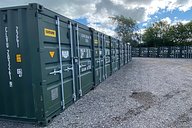 A1 Self Storage Ltd. are a well-known, trustworthy self-storage facility with 4 sites located in Darlington and Newton Aycliffe.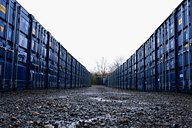 BlueBox Storage is an established self storage company with nine sites located across the North East.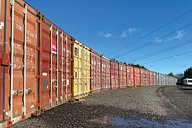 Anderson Self Storage are a unique self-storage company who opt for used containers for storage.