In this blog we will be showcasing a variety of businesses that have moved into a box (shipping container, not cardboard) and become portable.
Puma
In 2008 Puma had a 3 storey, 11,000 sq foot portable store built for the Volvo Ocean Race 2008-2009 by LOT-EK, a New York based architect.
24 used containers were put together to create the store which featured a bar/lounge area and two decks!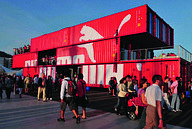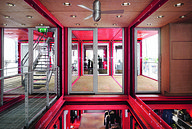 Nike
For their e-commerce launch of Nike.com in Canada, the sports brand giant wanted to introduce an immersive experience.
After contacting ASTOUND, the brands worked together to create a bespoke clad, stacked container featuring products and innovative displays, as well as multiple interactive Nike ID shopping stations.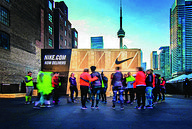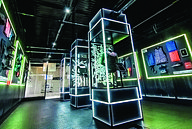 STACK (Newcastle & Seaburn)
STACK is the brain-child of Danieli Holdings, who have created two leisure and social hubs in the North East of England. We are proud to have supplied the shipping containers for both sites, in Newcastle and in Seaburn.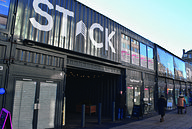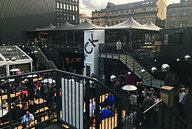 Barber Shop Tudini
Located in Columbo, this barber shop is based out of a shipping container. Mixing industrial and retro elements this barbershop is creating a cool environment for their customers.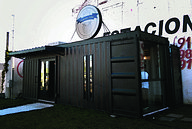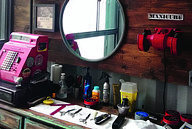 Smoky Park Supper Club
The Smoky Park Supper Club was opened in 2015, the restaurant built from 19 shipping containers is based in Asheville, North Carolina on 2 acres of land, and is described as a premier event space. The whole club took three days to install. On opening, the restaurant was named the largest shipping container restaurant in the US.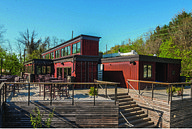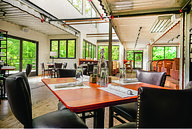 So, if you have a business and are wanting to make sure it is portable and modern, get in touch with a member of our sales team today for more information:
sales@clevelandcontainers.co.uk
Need Our Help?
Talk to us about your shipping container project today...
You may also be interested in...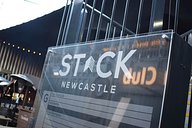 We are proud to have been the sole supplier of containers for the first shipping container village in the North East!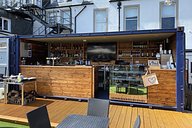 "The best business decision I've ever made". Sales are set to soar for the North Berwick B&B following the launch of its side opening container bar.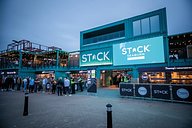 After the success and popularity of STACK Newcastle, the second venue is now open in Seaburn!