Due to the rapid sales growth within the past 12 months, Cleveland Containers decided to invest in extensive groundworks at the south-bank depot to sustain the large amount of demand for containers.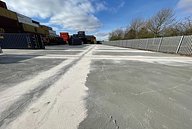 One benefit of upgrading groundworks to a material such as concrete is the creation of more storage space.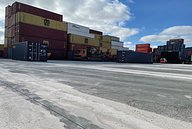 Recently, Cleveland Containers have been stocking more welfare and site-accommodation units such as office and smoking shelters, therefore by laying such a durable surface will create plenty of new stocking space.
Similarly, Cleveland Containers have introduced a new and exclusive fleet of tri-door containers, with 2 double open-doors on one end and a single-opening pedestrian door on the other; it was essential to create the appropriate storage space for these new containers.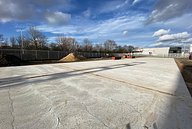 Another benefit of upgrading the South-bank depot with new ground foundations are the minimised risks of wear and tear on the vehicles in the yard, such as lorries and forklifts.
These vehicles will now be able to operate within the depot with a lesser chance of damage due to the solidity of the concrete laid, reducing any costs in repairs to Cleveland Container vehicles.
Need Our Help?
Talk to us about your shipping container project today...
You may also be interested in...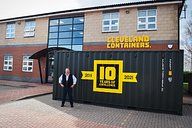 This February marks the 10-year anniversary of the Teesside-based shipping container supplier firm, which has grown from strength to strength and achieved record turnover.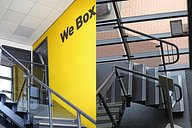 Starting 2020 with a bang, Cleveland Containers has officially moved into our new head office and have opened our new depot!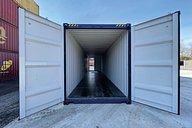 Always striving to be innovative and constantly expand our range, Cleveland Containers are excited to be the first container supplier in the UK to offer this new product to the market.