We received £100,000 from Tata Steel, made up of a £50,000 loan from UK Steel Enterprise (UKSE) and a £50,000 Regional Growth Fund grant.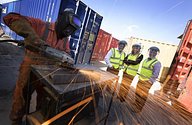 The funds we received have enabled us to increase office space - creating 10 new jobs - and will see us grow from strength to strength, to ensure we remain a market leader for containers.
We have also used the money to help us to develop a new website and expand into new markets.
The company's owner, Jonathan Bulmer, believes the investment has played an important part in helping to improve the service to our customers and also develop the profile of the firm.
He said: "This huge investment has enabled us to expand our product offerings and actively raise our website standards and media presence, as well as raising our brand awareness across the country."
Cleveland Containers was formed in 2011 by Jonathan and Jane Bulmer and we have already achieved a great amount over the last five years.
We can't wait to see what the next five years contain for us!
Need Our Help?
Talk to us about your shipping container project today...
You may also be interested in...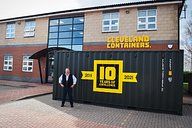 This February marks the 10-year anniversary of the Teesside-based shipping container supplier firm, which has grown from strength to strength and achieved record turnover.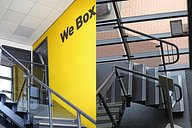 Starting 2020 with a bang, Cleveland Containers has officially moved into our new head office and have opened our new depot!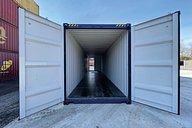 Always striving to be innovative and constantly expand our range, Cleveland Containers are excited to be the first container supplier in the UK to offer this new product to the market.