This news comes following our recent £1m investment in a new head office and depot. Our new head office is bigger, more modern and in a better location, this is to ensure continued growth in our team. Alongside our office move, we purchased 2.6 acres of land in Grangetown and built a new Middlesbrough depot. This location is used to store and repair new and existing containers, and also features a large workshop for bespoke projects.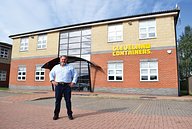 With our move, we hope it will continue to boost productivity and continue expansion after recording a turnover of more than £20.5m, up from £18m in 2018.
Over the past few years, we have expanded and invested repeatedly into our business, and from this, we are proud to have a vast array of existing customers, along with a constant influx of new customers.
With this further growth, we will be looking to expand our team once again to assist with the high number of new customers we are encountering."

Johnathan Bulmer, Managing Director of Cleveland Containers
In 2019, we supplied over 8,000 shipping containers and we're now on track to provide over 12,000 new & used shipping containers to customers all over the UK in 2020.
So far this year, we have seen a sharp increase in demand for our containers with a growth of 20% year on year. Due to this, we are proud to announce six members of staff joining us.
The new roles are across various parts of the business, in our marketing, sales, transport and accounts teams.
Need Our Help?
Talk to us about your shipping container project today...
You may also be interested in...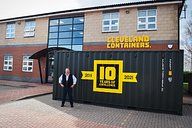 This February marks the 10-year anniversary of the Teesside-based shipping container supplier firm, which has grown from strength to strength and achieved record turnover.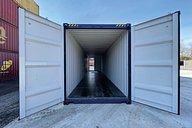 Always striving to be innovative and constantly expand our range, Cleveland Containers are excited to be the first container supplier in the UK to offer this new product to the market.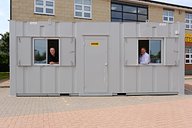 After achieving a record breaking year of sales, Cleveland Containers have invested in a new fleet of site accommodation units.