Our customers have full reassurance that we operate to the highest of standards and that our products and services are to the highest quality.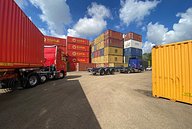 Managing Director, Johnathan Bulmer said: "We are extremely proud of our achievement and will strive to continually improve the quality of our products & services that in turn increases the satisfaction of our customers, employees, shareholders, suppliers & society at large. We would also like to take this opportunity to extend our sincere thanks to our customers and suppliers for their continued commitment and loyalty"
As quoted on the ISO website our quality management system (QMS) must follow set principles:
"The quality management principles are:
— customer focus;
— leadership;
— engagement of people;
— process approach;
— improvement;
— evidence-based decision making;
— relationship management."
We're honoured to have been awarded this certification and we endeavour to maintain the highest quality for our customers.
Need our help?
Talk to us about your container project today...
You may also be interested in...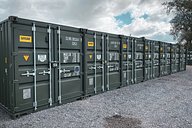 Following the launch of the Container Traders and Innovators Association (CTIA) in 2017, we soon became an accredited member. The CTIA has since evolved into the Container Self-Storage & Traders Association (CSTA).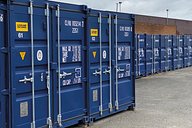 Here at Cleveland Containers we have re-joined the SSA and here's why your self-storage company should too!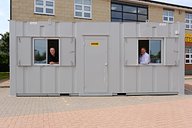 After achieving a record breaking year of sales, Cleveland Containers have invested in a new fleet of site accommodation units.