We're currently a market leader and have grown substantially, with revenues more than trebling in the last four years from £18m in 2019 to £60m in 2022.
LDC is backing the existing management team to support our growth plan and further enhance our sales and rental offering, while also creating career opportunities for new and existing employees.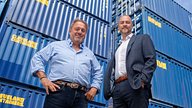 I'm really proud of everyone at Cleveland Containers. The team has worked tirelessly to cement our market-leading position and with LDC's support, we are now in a position to strengthen our business further and welcome more people into our fun and fast-growing business.

As soon as we met Gareth and Naomi at LDC, we knew that LDC was the right partner to support our growth plans. They have helped to bring in new experiences and perspectives to our business, and it's a real benefit that their Newcastle office is only a short distance away. We feel well supported to continue our growth from our base here in the North East.

Johnathan Bulmer, Managing Director of Cleveland Containers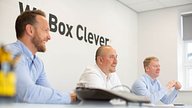 To support the next stage of our journey, Andrew Thompson, former Managing Director of portable site accommodation and storage container rental provider Mobile Mini, has been appointed as Chief Operating Officer and Jon Hurford has joined the business as Chief Financial Officer from O'Brien Recycling. Richard Tredwin, the former CEO of SRL Traffic Systems, has also been appointed as Non-Executive Chair.
I'm overjoyed to join the team at Cleveland Containers at this exciting time. Cleveland's growth and ambition is inspiring, and this investment will further strengthen our leading position in the market. Underpinned by our incredible people, delivering a unique, world class customer experience.

Andrew Thompson, Chief Operating Officer at Cleveland Containers
The investment was led by Gareth Marshall, Partner and Head of LDC in the North East, and Investment Manager Naomi McDiarmid, both of whom will also join our board.
Johnathan, Jane and the team at Cleveland Containers' commitment to customer service have been key to their growth. As a result of their efforts and creativity, we're seeing an increasingly innovative use of containers across the UK. We're looking forward to helping the business to bring the right container, site accommodation and modular turnkey solutions to even more customers.

Gareth Marshall, Partner and Head of LDC in the North East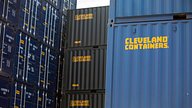 LDC has a strong heritage of supporting the growth of businesses within the logistics and warehousing sector. The private equity firm has successfully backed the nationwide growth plans of independent home delivery company Panther Logistics, including creating 300 new jobs and tripling profits, and supported pallet distribution services provider The Pallet Network (TPN) for ten years – helping the business to treble revenue, open new sites and make complementary acquisitions in the process.
Meet the team
Get to know the Cleveland team working on your order...
You may also be interested in...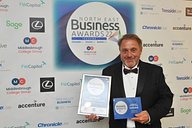 We are overjoyed to have won the 2022 award for Company of the Year at the Teesside heat of the North East Business Awards.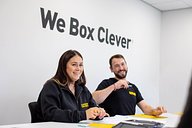 We have expanded our offerings and increased our teams, with record-breaking results.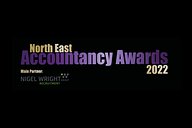 We are thrilled to announce that we've been named finalists for two categories in the 2022 North East Accountancy Awards.