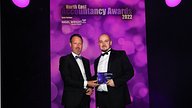 We're celebrating again, following our Financial Controller Matthew winning the Accountant of The Year award at the North East Accountancy Awards 2022!
These awards mark excellence within finance, accounting and tax across the North East.
We were finalists in two categories, Accountant of The Year and Business Finance Team of The Year. The awards began honouring the individual categories, closing with the Accountant of the Year. This category had the largest number of finalists with eight prestigious nominations from the region, with our Financial Controller taking the win.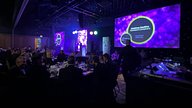 Before the announcement, Mark Dale, Principle Consultant from Nigel Wright Recruitment gave a speech as to why the winner was chosen.
The winning candidate showed the judges a true passion for making change happen. They took their time to understand the business' frustrations and developed optimum solutions to provide true commercial insights. They're finance team's development, offering empathy and support from their own experience starting their career as an apprentice to being in a senior position now, as a corporate financial controller. The individual shows commitment to development; and they actively promote a culture of continuous improvement, empowering their team.

Mark Dale, Principle Consultant at Nigel Wright Recruitment
Matthew joined the team in July 2021 and is an essential part of our workforce.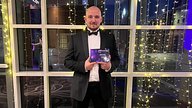 Thank you to Cleveland Containers for allowing me the platform to do what I needed to do and for supporting me along the way. Thank you to the whole team for working together to achieve what we have done over the last year. It has been amazing and I'm incredibly humbled to be a part of the team.

Matthew Hawkins, Financial Controller at Cleveland Containers
Our second nomination of the evening was for Business Finance Team of the Year which was won by hospitality firm, The Inn Collection Group.
I could not be more proud of the team, the entire finance team has worked endlessly to support our monumental growth. We've had a cracking few weeks here at Cleveland Containers and I'm sure we will be back with more nominations next year!

Johnathan Bulmer, Managing Director and Company Founder
Meet the team
Get to know the team behind your order
You may also be interested in...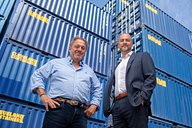 We are elated to announce, that we've secured investment from leading private equity firm LDC (part of the Lloyds group).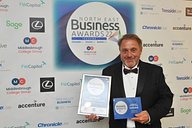 We are overjoyed to have won the 2022 award for Company of the Year at the Teesside heat of the North East Business Awards.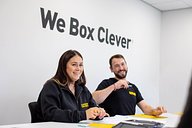 We have expanded our offerings and increased our teams, with record-breaking results.