Made from durable metal, shipping containers normally used to transport and store goods around the world, container homes are able to withstand extreme temperatures and conditions, making them an ideal alternative housing option. But, while building a container home takes much less time, money and effort than a standard brick and mortar build, it's not exempt from the same rules and regulations.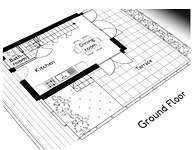 As with any self-build, there are a number of policies involved, and many people are still uncertain as to whether or not you need planning permission for a container home. While technically a moveable structure, if you're building a home for more permanent use, you may need planning permission. From when and how to apply for planning permission for a shipping container home to any special circumstances, we explain all.
What is planning permission?
In order to build a permanent structure in the UK planning permission is needed. This is an agreement from your local authority in order to allow building work to be undertaken, and the decision to grant planning permission is determined by the National Planning Policy Framework and any local authority guidelines and policies.
Find your local planning authority now to find out the guidelines for your area.
How much does it cost?
While costs differ depending on where you are in the country, obtaining planning permission is quite an expensive task. In England, it costs £462 to apply for full planning permission for a new house or a home conversion, while householder applications for extensions and garden buildings cost £206. Fees must be paid on application submission, and you can view the full guide to planning applications in England now for more detailed information.

How do I know if I need planning permission?
Normally, if your structure requires a foundation, you'll need to apply for planning permission.
The Town and Country Planning Act 1990 details the rules surrounding land development in the UK. Section 55 states that anything deemed a 'development' - 'the carrying out of building, engineering, mining or other operations in, on, over or under land, or the making of any material change in the use of any buildings or other land.' - is subject to building consent. More minor home improvements or building work can often be completed without planning permission, under the Permitted Development rights. Find out more about self-build homes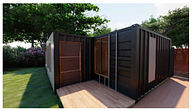 What factors affect planning permission?
Planning permission for shipping container homes and any other type of development relies on a number of different things, including
Impact on the surrounding area: when it comes to land set within national parks, listed building or areas of outstanding natural beauty, the guidelines are much stricter. Similarly, if you're blocking access, or will cause excessive traffic or noise to the local area, it may be more difficult to obtain planning permission.


Loss of privacy or light: make accommodations to ensure your new home doesn't obstruct your neighbours' privacy or light,


Container size and utilities:

the size and permanence of your shipping container can make a difference to your plans being approved or denied. Larger structures and those that have permanent utility supplies are more likely to need permission.
Do your research before you submit planning permission. If you have a neighbour who is likely to complain, speak to them face to face and be transparent by showing them the plans and accommodating any small changes. Similarly, if you live in a conservation area, designing your shipping container home to fit in with the surrounding environment could go a long way towards getting your plans approved. You should always contact your local planning authority first if you think your area will require planning permission.
Do I need planning permission for every container structure?
It is a myth that temporary structures do not require planning permission, however, there are some instances where you wouldn't need permission. If you're using a shipping container as a temporary office, or as an alternative to a garden shed, if it's not bothering your neighbours you probably don't need planning permission. Similarly, if you're using a shipping container to create extra space in your home, such as for a guest room, it's unlikely that you will require permission unless you live within a conservation area.
Generally speaking, the larger the structure, and the more impact on the space, the more likely it is you will have to apply for consent. Ultimately the decision is made by your local authority and takes into account everything from your area to your access, nearby road junctions to whether or not it's likely to cause complaints from other residents.
How do I apply for planning permission?
There are a number of different types of planning permission, and this depends on your specific project. Once you've understood the kind of permission you need, it's simple to make a start on planning your dream container home, and you can now apply for planning permission online. You need to fill out a number of forms in order to submit your application. You might be able to discuss your application with your local planning authority first, to discuss any amendments and to gain a clearer picture on your chances of getting your permission approved. Similarly, you can also hire a consultant to help the process along.
Normally, you'll need to fill out the online application form, and include an accurate and current map showing the site and surrounding area, professional drawings of the proposed development along with an application fee. Your application should take no longer than eight weeks from submission, although this can take longer for more complicated cases, or if there is a complaint or objection.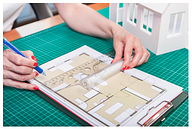 What happens if I don't get planning permission?
It isn't illegal to build without planning permission, however, if you need consent but failed to apply, you may have to demolish your structure while altering a listed building without consent can lead to legal penalties, and you may even be taken to court. On the other hand, if your application is rejected, you can reapply or appeal your case, but you may have to make some modifications.
It is important, also, to remember that any planning permission granted has a three-year expiry date unless stated otherwise. If the work hasn't started by the expiry date, you are likely to have to reapply for permission.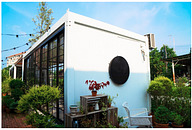 Are you looking for a shipping container to convert into a home?
From organising the layout to choosing the interior, building your own home is an exciting prospect for many. However, it's also a costly one. That's where shipping containers come in. An increasingly popular option for a variety of homeowners - from those looking to make their first step onto the property ladder to those searching for a smaller option to downsize - container homes offer sustainable living at a reduced cost.
So, if you're looking to build a shipping container home, we can help. At Cleveland Containers, we sell a wide range of both new, bespoke and used containers for a variety of uses. Get in touch with our team now to find out more, or get a 30-second quote online.
Need Our Help?
Talk to us about your shipping container project today...
You may also be interested in...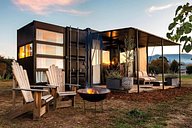 Shipping container houses are becoming increasingly more popular with the boom of tiny homes and the ability to create a diverse living space, so, how much does it cost to create one?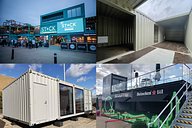 How do you join shipping containers together and what are the benefits of connecting them?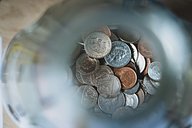 Are you saving for a house? Take a look at our top tips on how to save, and some cheaper alternatives.