Here at Cleveland Containers, we have a part exchange AND buy back scheme, and unlike other companies we don't limit you to just selling standard containers, we will take offices, chemical storage, standard and more!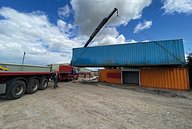 The process is as easy as 1, 2, 3...
Email us on

sales@clevelandcontainers.co.uk

with pictures of the inside and out of your shipping container - including the approximate age of the box and a pick up postcode, then sit back and relax while you wait for an offer (approx 24 hours response time).

Once you have contemplated our offer and proceeded to accept, we will arrange collection.

Following collection, we will assess the container against the specification and pay you the money accordingly, or take the amount off your existing order!
Frequently Asked Questions
How do I sell my old shipping container?
It's simple! Follow the steps above!
What containers will you buy back?
Unlike competitors, we aren't limited on what we can or will buy back, we will buy anything from small containers, curtain siders, storage containers, conversions, offices, refrigerated containers and more!
Can I sell more than one container?
Of course! Whatever you're looking to sell just let us know and we can give you a price.
Can you collect?
We can! As long as your container is situated in an accessible location and our drivers don't have to drive through fields, we can easily collect your container.
Do you sell shipping containers?
We do! Take a look at our standard containers by clicking here! Or you can look at our specialised containers by clicking here.
Need Our Help?
Talk to us about your shipping container project today...
You may also be interested in...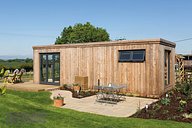 Regardless of whether you purchase a new or used container, cladding can be a great way to disguise that your shipping container was ever built to transport goods at sea, instead, completing transforming your container aesthetically!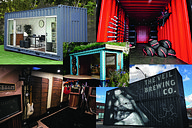 Gone are the days when shipping containers were solely used for storage.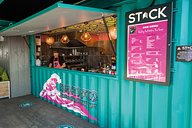 Make sure your hospitality business is ready to overcome the post lock-down queues with our ultimate catering shipping container guide!