Our new office complex, which will take approximately 2 months to build, will be constructed exclusively using our 40ft high cube shipping containers. The building will include two floors, using three containers for each level. The process will involve transforming our robust containers into stunning, modern offices.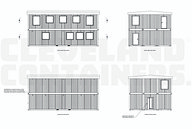 Over the next couple of months, our team of highly skilled fabricators will be undertaking a number of modifications. These will include removing some of the existing doors and sides of the containers, and installing new doors, insulated walls, heating, air conditioning units, and full glass panels. We'll also be adding custom-built stairs made from rustic wood.
The new complex will include a large open plan office and 'chill out' area on the first floor, with a meeting room, smaller office, kitchen and toilet on the ground floor.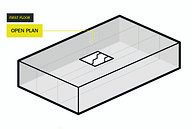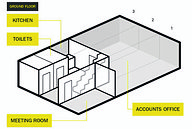 Compared to traditional construction, the conversion process is quick, inexpensive, sustainable, and environmentally friendly. There are so many uses for shipping containers that a lot of people simply aren't aware of, so as well as giving ourselves light and spacious offices, we feel this project is a great way to showcase just one of the many applications of shipping containers. Container conversions offer a temporary or permanent office solution, and they can be designed in such a way that they're totally portable, so if you move location you can take your office with you
Need our help?
Talk to us about your container project today...
You may also be interested in...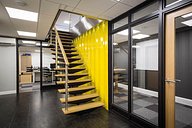 In 2016 we required new office space for our expanding workforce. After contemplating various ideas, we decided to build our offices from our own containers.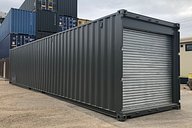 People buy shipping containers for various reasons, ranging from secure storage, to creating bars and restaurants. Occasionally, it is recommended to carry out modifications to a standard container, and this bespoke project was no exception!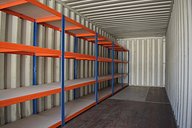 A school in Middlesbrough needed a modified shipping container with substantial shelving to use as an extra storage area.