Situated on the seafront in Sunderland, STACK Seaburn will feature over 70 new and used 40ft containers and will be completed in two phases.
The leisure and social community hub was due to open spring 2020 but work was halted due to COVID-19. However, work has restarted with a revised opening date of 28th August 2020.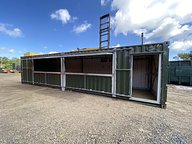 Everything was back up and running June 23rd and the remaining containers for phase one has been delivered last week.
Our versatile 40ft high cube containers were perfect for this project as with STACK Newcastle, we're able to modify the units following the site design ready for doors, windows and the interior to be fitted.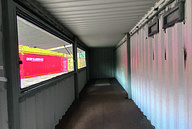 Neill Winch CEO of Danieli Holdings said: "The first STACK was a learning curve for everyone. What has been great is by continuing to work with Cleveland Containers we have been able to take the lessons learnt from the first scheme and make improvements for the Seaburn scheme.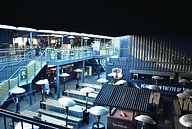 "Unlike Newcastle, our Seaburn site will be extended in phase two of the development to include a competitive socialising space which will feature darts, mini golf, shuffle board and karaoke. Alongside this we are creating our very own STACK wedding venue."
STACK Seaburn is located less than 3 miles outside of Sunderland city centre and will be open 7 days a week. The container village will be part of a regeneration project to inject new, exciting attractions to the area, featuring countless local businesses.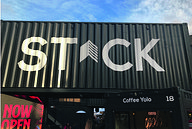 Need Our Help?
Talk to us about your shipping container project today...
You may also be interested in...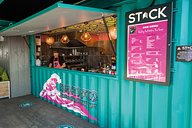 Make sure your hospitality business is ready to overcome the post lock-down queues with our ultimate catering shipping container guide!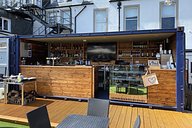 "The best business decision I've ever made". Sales are set to soar for the North Berwick B&B following the launch of its side opening container bar.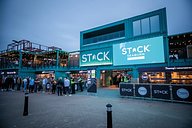 After the success and popularity of STACK Newcastle, the second venue is now open in Seaburn!