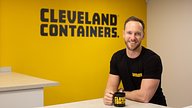 Following another record-breaking year, we are delighted to announce we've expanded our team again. Richard Gray joins the team as our new Strategic Commercial Director: to help spearhead our long-term business development plans. With over 11 years of sales experience, Richard is an invaluable addition to our already strong team of directors. We had a catch up with Richard to find out a little more about him...
Hi Richard, welcome to the team! Could you begin by running through your working background?
After completing my bachelors degree at Teesside University, I decided to head back to uni to complete a masters degree in International Business Management. During my studies, I found a love for business, from marketing to operations and everything in-between, I also enjoyed working with others to develop a successful business model. Once I left university, I joined Enterprise-Rent-A-Car as part of their graduate scheme. As I'm eager to learn and develop my skill set, I hit the ground running and quickly worked up the ranks to area manager for the North-East.
After two years at Enterprise, I was ready for my next challenge and moved into the finance industry. In this time, I ran a sales team, managed incoming business, dealt with brokers and attended events.
Following this, I ventured into a more commercial management-based role with M Group. My team and I dealt with the entire sales cycle from acquisition and budgeting to building contracts and securing final agreements. At this point, Cleveland Containers were on my radar, and I was ready for my next endeavour.
So, you mentioned Cleveland Containers were on your radar, why was this?
There are two elements I look for from a potential employer: I want to work with the best and learn from the best. I firmly believe that you never stop learning and that you can always be a work in progress.
Johnathan (Managing Director) has a team of specialists who have taken the firm to the next level. I know I can learn from the team to build my container knowledge in return, I can help develop our long-term growth plans.
After speaking to Johnathan last year, he highlighted a gap in his current sales team which did not correlate with his long-term goals. So, using my knowledge and previous experience in implementing commercial strategies and managing sales teams, I will work with the team to strategically place Cleveland Containers in front of new major accounts as the supplier of choice.
The company itself was also attractive to me; we've traded well throughout covid and have grown massively. But I'm aware it will become tough to continue following the previous trajectory. However, I'm always up for a challenge.
What sets Cleveland Containers apart from its competitors is they are constantly evolving. We aren't reinventing the wheel; we just refuse to take our foot off the gas.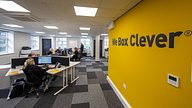 What are you most excited about working with us?
I'm looking forward to working with the sales team. We have a strong foundation. But I know bringing in myself and a sales trainer will make a huge difference.
I'm also looking forward to securing big contracts and opening the door to new industries. Bringing my experience will only intensify an already tenacious sales team. And I'm confident I will enrich the current senior management team to take our growth to new heights.
The best part of my job is getting out there and speaking to customers, visiting sites and shows and giving presentations. In my opinion, once that relationship has started, our containers will sell themselves.
And as mentioned previously, the company's continuous development excites me; the sky is the limit for us.
What would you like to achieve here?
There are a couple of things I would like to achieve. Firstly, when I look at the sales team, I have a few tweaks in mind to improve them.
When I look at sales teams, it's not just the statistics and looking at each target and reviewing who is doing well and who isn't. It is the why that's important to me. I want to know if they aren't hitting their targets, why, is it a problem customer? is it a lack of containers? or is it a problem with transport? I will oversee and get to the bottom of these issues and eliminate them. So, the guys can get on with selling.
The idea for me is to take the sales team to the next level, using my experience managing sales teams to bring the guys up a gear. But I'm also going to be responsible for bringing in large accounts for the team.
We've got some big names on our books currently, but I know this number can grow; we're at the stage of being the name in everyone's mouth when they think of containers. The brand is there already; it is just getting our brand out there more.
I'm also looking forward to strengthening the senior management team and working with them to achieve our long-term goals.
What do you enjoy about working at Cleveland Containers?
We work together efficiently, and the senior team do not hesitate to make decisions, which is a breath of fresh air compared to some businesses. We're committed to keeping the sales process running.
Although we are becoming a big company, we don't have a big company mentality. If we see a gap in the market, we will quickly move into that space; there is no waiting around, Johnathan trusts his team.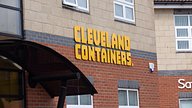 Now to get to know you...
What do you like to do outside of work?
I like to stay active and do so in a variety of ways. In my spare time, I'm either at the gym or I'm out on a walk with my cockerpoo Luther. I've just come back from the Lake District after a weekend of hiking! I also love going on holiday. If I have time off work, I always strive to get out of the country. My favourite kind of holiday is a skiing trip. It combines my enjoyment of staying active with some incredible views! I only learned how to ski 4/5 years ago; I'm obsessed now. I'm happiest when I can explore; there's so much to see, so why not spend your free time out there?
Tell us a fun fact about yourself:
I used to play semi-professional football but retired at 25. And I've also broken numerous bones; both ankles, my leg, arm, hand and ribs. I've also had two knee operations!
Need our help?
Talk to us about your container project today...
You may also be interested in...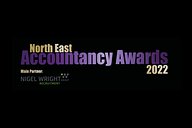 We are thrilled to announce that we've been named finalists for two categories in the 2022 North East Accountancy Awards.
For the second year running, we're a finalist for Teesside Company of the Year, and we've even been nominated for the Teesside High Growth and Ambition Award!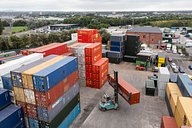 Sales Director, Stephen Collins, reflects on the shipping container industry in 2021, and what he expects to happen in the coming year.